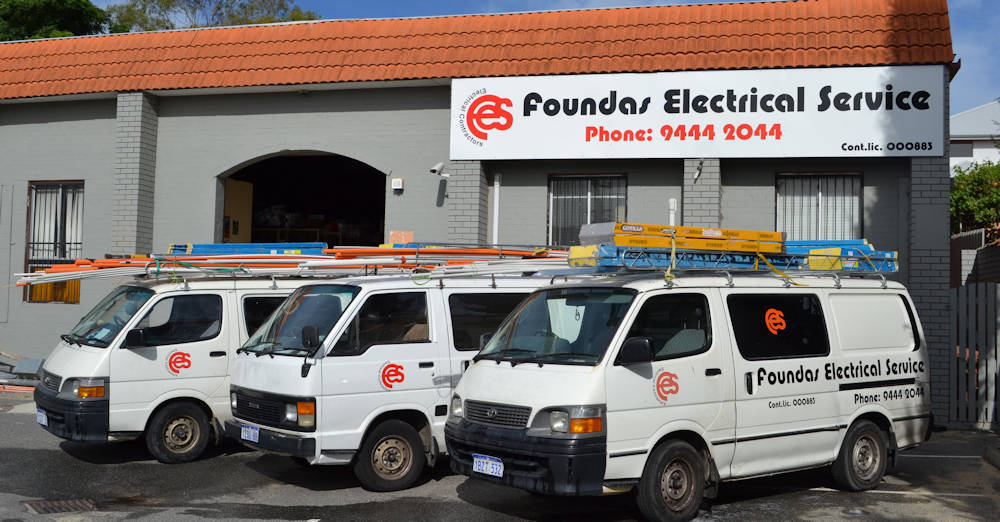 Foundas Electrical is a family company of two generations that was formed in 1974 in the northern suburbs of Carine, Western Australia. Over this time it has continued on with all styles of work in an ever-changing industry.
In the year 2000 the business was relocated to a more centrally located premises at 449 Charles Street, North Perth. The new location has aided the business in servicing the much wider Perth community in all aspects of electrical.
We are a family business who still serves long standing clients and hopes to continue making new clients as our city grows.
Through our experience and knowledge we are determined to continue to provide a reliable and quality service that meets all expectations to the highest standard possible.
Our Team
Senior Staff
Emanuel Foundas : EW108749
Annemarie Foundas: Office
Nicholas Foundas: EW130969
Alex Foundas:  EW131144
Licensed Electricians with required industry white cards, Austel licensed, members of NECA, CCI and SACCS Licensed western power meter installers. We also employ and train electrical apprentices.
If it is electrical we have the combined experience to look at any job, we currently do work for Project builders, Developers in Domestic and Industrial work , Owner Builders with New and Renovation Projects.  For further information please contact us